Go to Jay O'Brien's Home Page
(visits since May 22, 2002)
Nevada Open Road Challenge May 19, 2002
by
Jan & Jay O'Brien
We won second place in our 110 MPH class!
Click here for more information on the Silver State Classic Challenge Races.
Click here to see our other race pages.
---
This is the seventh Silver State Event we have entered. We got hooked on running Highway 318 in September 1999 and have run all 318 events since that time. Three times in September (Silver State Classic Challenge) and three times in May (Nevada Open Road Challenge). We also ran the inaugural Gold Rush Classic last September on Nevada Highway 278.
Driving our car for 90 miles at 110 MPH is really no challenge to us. The real challenge is to do at EXACTLY the right time according to the SSCC clocks. It really is a crap shoot. The only thing we can actually do to improve each time is to TRY to reduce the amount of necessary luck.
The trip to Ely was fun this time because after we got to the part of Highway 50 that is the "loneliest" and most open we found a "rabbit". Some guy in a Ford something or other (Mustang maybe?) was hesitating to pass a truck when it was clear so we went around him. Shortly, he passed us and then acted as our rabbit for a long time allowing us to get in some warm-up time before Sunday. Then he pulled off in Austin. We stopped in Eureka to clean the windshield and change drivers. Out of Eureka he passed us again and we never caught up with him after that.
The weather was good most of the weekend. Some wind during the challenge which seemed to bother those folks in the 140 class and higher. Several of the folks in the unlimited speed class opted to not start because of the high headwind. We noticed the wind but it didn't cause any concern on our part. Once again we really thought we had nailed it but even though our error was only 0.154 second, it was only good enough for second place. The winner was only off 0.008 second! We had the fourth best time across all 15 classes, but our competition in our 110 MPH class had the best time of the race.
Monday morning we checked the weather report and were really concerned about getting home. There was chain control on I-80 over the summit and more snow predicted later in the day. We also wondered about the passes in Nevada which are mostly over 6000 feet. We didn't get any snow in Nevada but we had a couple of good rain storms. When we stopped at Boomtown they said the road was open, no chains required so we hoped we could make it before that changed. Shortly after crossing the state line into California it started snowing and continued doing so, lightly, past the 4000 feet marker which was almost obscured by drifting snow. We saw a couple of snow plows but we made it through before they reinstated chain control. Whew.
Another fun weekend, another second place set of trophies. Oh well, maybe next time!
Jay and Jan O'Brien

---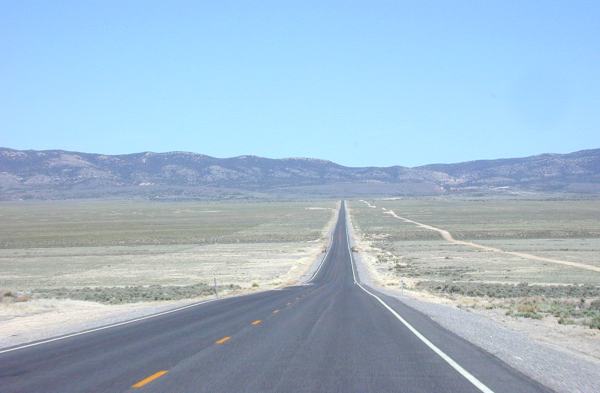 This is US 50 as we see it on the way to Ely. Of course, we observe the 70 MPH speed limit.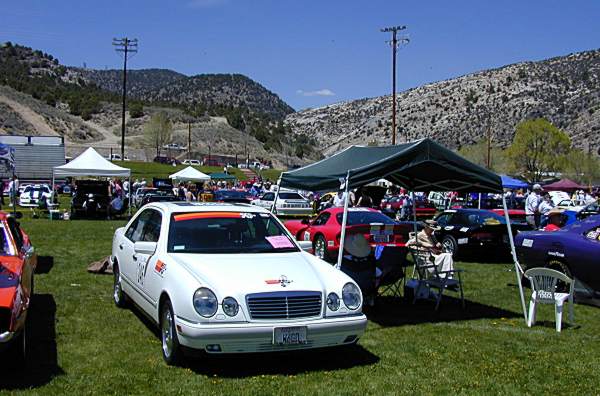 Our 1997 MB E-420 at the car show in Ely's Broadbent Park

Prior to grid: John Schneider in the General Lee.
Standing outside is John's navigator, Jim Caviezel.
Jim was the 2002 Indy 500 Pace Car driver and is the star
of the 2002 movie remake of the 'Count of Monte Cristo'.
That's our MB on the right, and MB driver Darryl Kielich watching.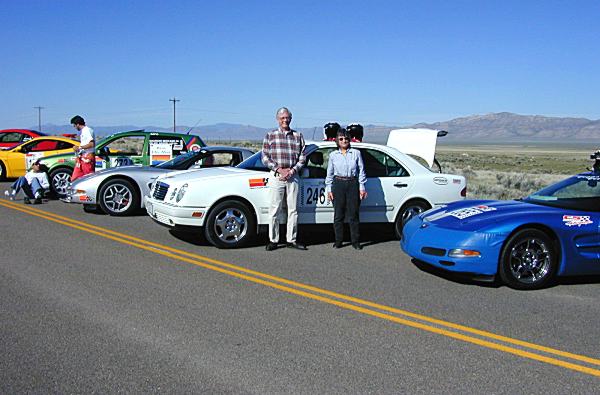 Here we are on the grid, ready to go

The serving line at the Saturday Little League Breakfast: Delicious!

This PT finished first in the 95 MPH class

The Sunday dinner at Ely was well attended

We are both on line in our Ramada Inn room; the computers are networked.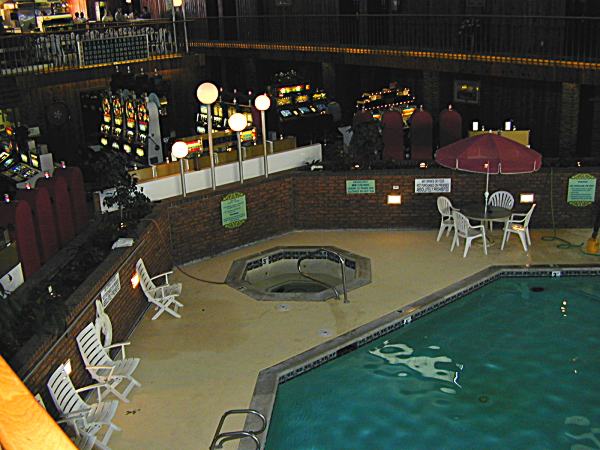 Inside of the Ramada Inn. That spa is WONDERFUL!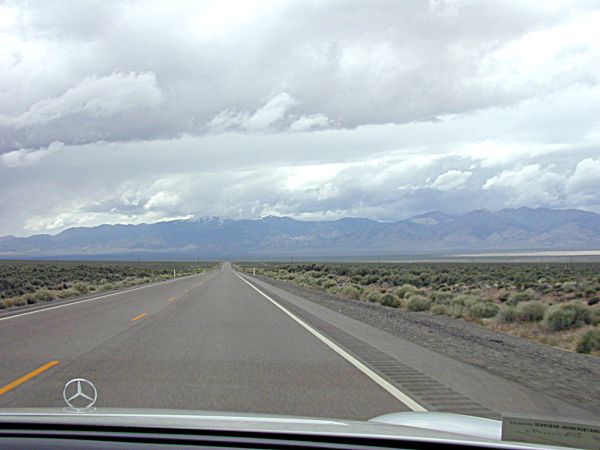 An unseasonable storm awaits us on our way home Monday

Our thanks to Darryl Kielich for picking these up for us at the Sunday Las Vegas dinner and delivering them to us on the Tuesday after the race.
---

Click here for more information on the Silver State Classic Challenge Races.

Click here to see our other race pages.