Go to Jay O'Brien's Home Page
(visits since May 27,2001)




Nevada Open Road Challenge May, 2001
Pictures by Jan & Jay O'Brien
(Be patient, there are a LOT of pictures here!)
This was our fourth race on Nevada Highway 318. We keep improving, but so does everyone else!
Look at the trend. We keep getting more accurate and placing farther away! If we keep getting more accurate, will we ultimately be "right on" and in last place? Hmmmm...
In this race, had we been 120 milliseconds (0.12 second) more accurate, we would have come in second, not sixth!

| | | | |
| --- | --- | --- | --- |
| Race | Error | Place | Speed |
| September 19, 1999 | 2.804 seconds | 10 | 110.1048 |
| May 21, 2000 | 1.250 seconds | 3 | 110.0467 |
| September 17, 2000 | 0.445 seconds | 4 | 109.9834 |
| May 20, 2001 | 0.305 seconds | 6 | 109.9886 |
Click here to see what we've been doing to improve our timing.

The three M-B's gather before the Ely parade

CJ and Joey rode with us in the parade.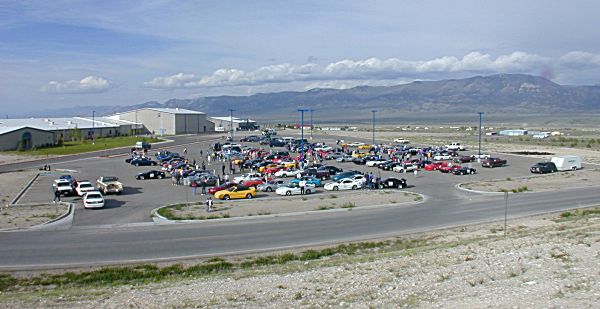 Gathering for the parade at the High School

Welcome reception at Bristlecone Convention Center

That's a REAL steam engine!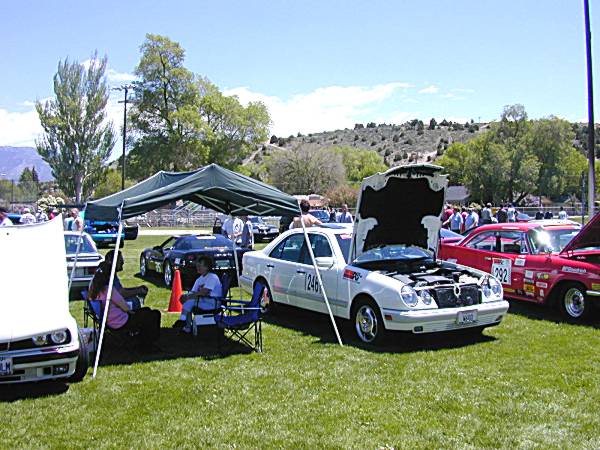 The car show at Broadbent park. We take our own shade.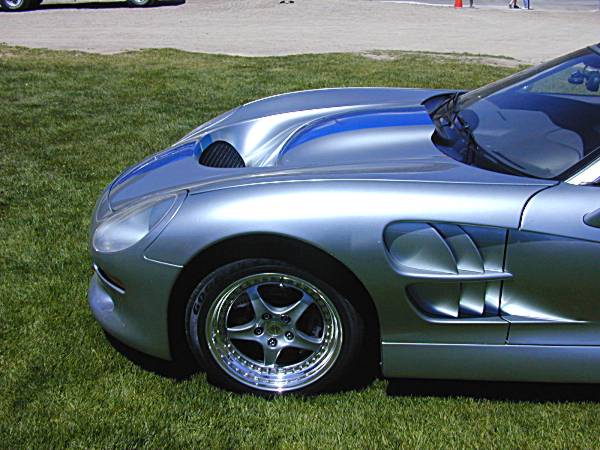 Shelby's newest (expensive) creation. Note air exit from radiator above hood.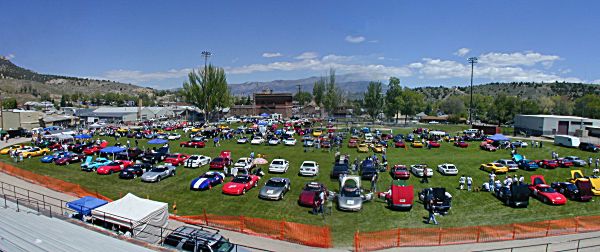 Broadbent Park, Ely, Nevada

Drivers and Navigators mandatory meeting

Pre-grid at Lane's truck stop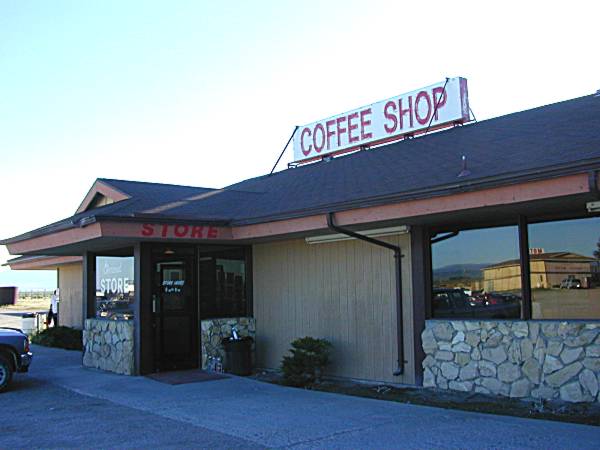 Lane's

On the grid, waiting for the race to start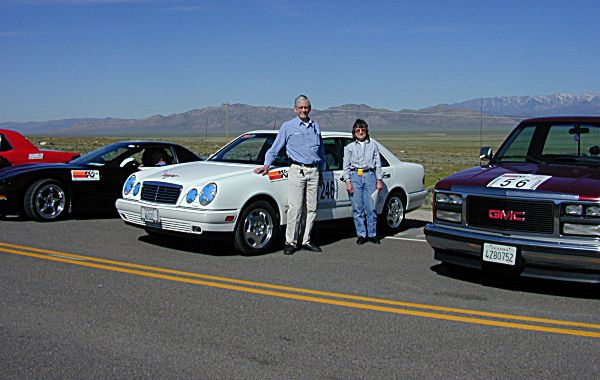 Jay & Jan O'Brien, ready to go!

And go we are

Not bad for a 110 MPH picture?

The finish "pits"

Jan chats with the "Rookie" MB that just finished

Al and June do it again in their Diesel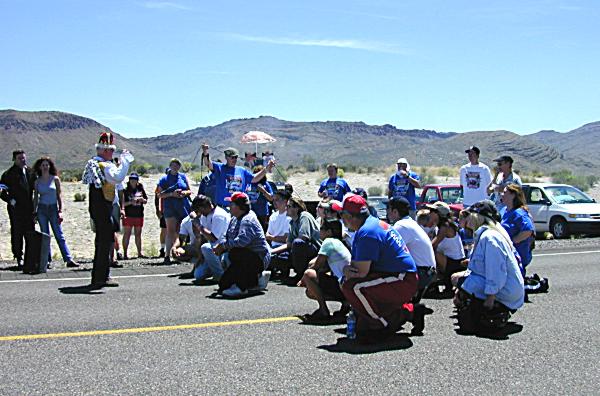 The rookies meet the King. Solemn ceremony.Serious.Really.

Home Depot's unlimited at the finish

The Ely dinner. Barlow White, on the right, waiting for the results fax.

If it wasn't a 7 hour drive, we would go here for Sunday dinner!

Outside of the Bristlecone Convention Center in Ely, Nevada

If you can't figure this Ely landmark out, you've had too many

This is where we stay in Ely. Great place.
Click here for the pictures we took on our way home on Nevada Highway 278, where the new Silver State Gold Rush Challenge race will be held.
Click here for more information on the Silver State Classic Challenge Races.
Click here to see our other race pages.