Go to Jay O'Brien's Home Page
(visits since May 27,2001)
Highway 278 North of Eureka, Nevada
May 22, 2001
Pictures by Jan & Jay O'Brien
We scouted the "Silver State Gold Rush Challenge route, Nevada Highway 278. We drove north from Highway 50 to "Palisade", about 78 miles, and turned around. As we thought the race would only go from north to south, we took pictures when driving in that direction. I think we went about 20 miles too far north!




Pine Valley VFD at Bailey Ranch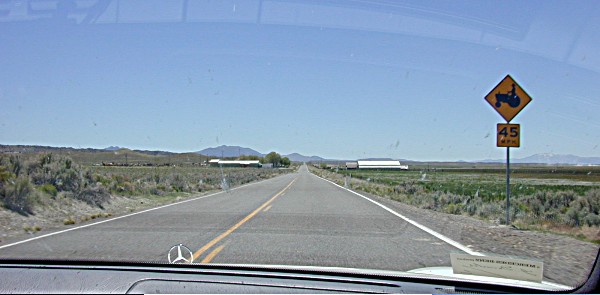 They have 45 MPH tractors out here?

Hay Ranch, about Mile Marker 63 (from Hwy 50)
VERY close to the road!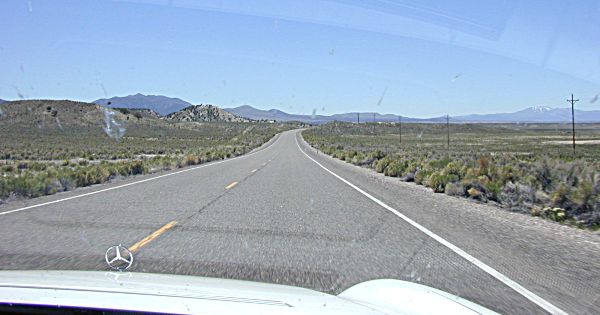 Most of the inhabitants here are ground squirrels, hundreds of them!


Roberts Creek Mountain, elevation 10133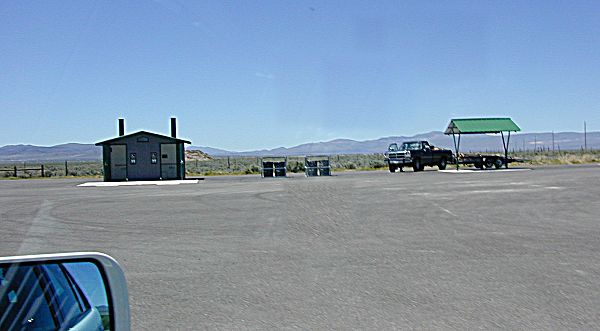 Rest Stop at road to Tonkin Springs mine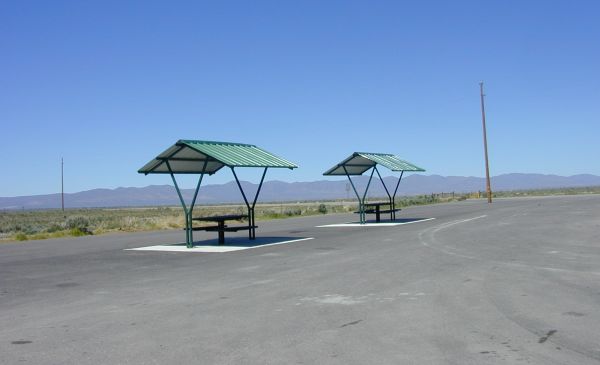 Reservations not required.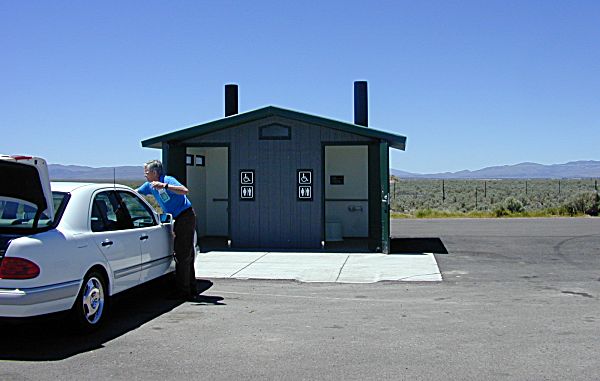 It is VERY clean!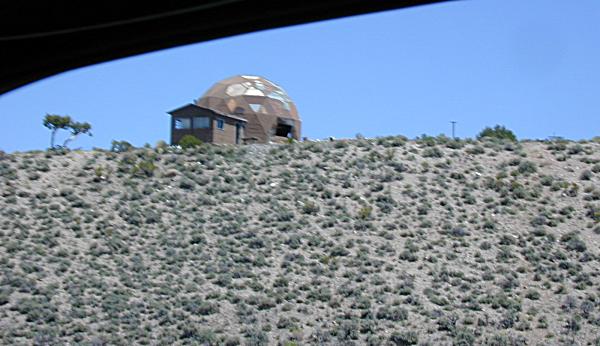 Inhabitant from outer space? About 24 miles from Hwy 50, on east side of road atop a ridge.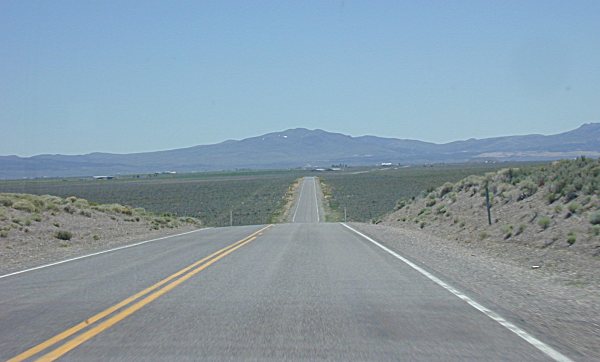 This is the 15 mile straightaway.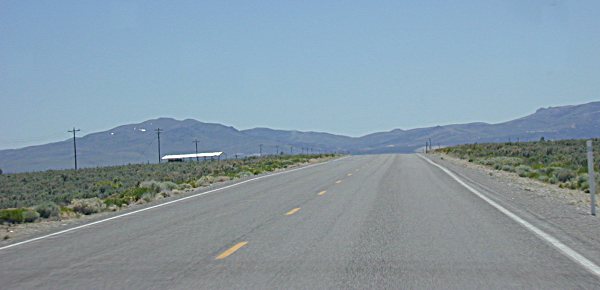 That's a dust devil on the right, not a road over the Mountain!

Nearing Highway 50 things got a bit fuzzy(!!)

Intersection with Highway 50. Mile Marker zero.
The sign says EUREKA (left) and RENO (right).
Click here for the pictures taken at the Nevada Open Road Challenge the weekend before we took these pictures.
Click here for more information on the Silver State Classic Challenge Races
Click here to see our other race pages.